Skip to Main Content
It looks like you're using Internet Explorer 11 or older. This website works best with modern browsers such as the latest versions of Chrome, Firefox, Safari, and Edge. If you continue with this browser, you may see unexpected results.
What is happening in the Library?
Please take a moment to review the Library Handbook tab for information about book return procedures and what you can do to help us on your Library class day.
Did You Know? During a time that works for you, kids can visit the Library. Learners love to visit the Library in addition to their regular class time!
New Reads
Stop by the Library to check out these books, or email us with your requests. Book summaries courtesy of our Library catalog. This list only scratches the surface of the titles we have available.
I Am Yoga

by

ISBN: 9781419716645

Publication Date: 2015-09-08

An eagle soaring among the clouds, a star twinkling in the night sky, a camel in the desert, or a boat sailing across the sea . . . Yoga has the power of transformation. Not only does it strengthen bodies and calm minds, but with a little imagination, it can show us that anything is possible. New York Times bestselling illustrator Peter H. Reynolds teams up with author and certified Yoga instructor Susan Verde in this book about creativity and the power of self-expression. I Am Yoga encourages children to explore the world of Yoga and make room in their hearts for the world beyond it.

20 Fun Facts about Insect Adaptations

by

ISBN: 9781482444490

Publication Date: 2016-07-15

Insects are often the same color as their surroundings. Their mouthparts developed for exactly the food they like to eat. Grasshoppers have long, strong back legs for hopping over grass, whereas the cockroach's long, thin legs let them run very quickly. None of this is an accident. Insects have many incredible adaptations that have made them the perfect residents of their environment. Short, easily digestible information draws readers into the insect world and introduces important science concepts. Full-color photographs allow readers to see adaptations and more up close.

20 Recipes Kids Should Know

by

ISBN: 9783791385075

Publication Date: 2019-04-02

The perfect book for children, this fun and engaging cookbook is written and photographed by a pair of young sisters for budding chefs. Whether they're helping stir cake batter or producing their own YouTube cooking channel, kids of all ages are getting increasingly busy in the kitchen. This cookbook features twenty classic recipes that are fun, healthy, adaptable, and easy to prepare. From banana bread and the perfect grilled cheese to breaded chicken and apple pie, each recipe is written in a clear, accessible style that young cooks of every level will be able to follow. The author is a young chef whose love of cooking developed from her own family's food traditions like baking popovers with her grandmother and Sunday-night pizza making. By teaching kids basic recipes that can be adapted in endless ways, this book is the perfect launching pad to finding their way around the kitchen--or launching their own cooking careers.

Anything Is Possible

by

ISBN: 9781926973913

Publication Date: 2013-08-15

The sheep in this story is a dreamer, while her friend the wolf has a more practical disposition. One day the sheep runs to the wolf with an idea. She wants to build a flying machine! But the wolf tells her it's impossible. Eventually, however, the sheep's dream gets the better of the wolf's doubts, and they begin to work on the project together. Through perseverance and the process of trial and error, the sheep and wolf manage to create a winning design, brought to life by architecturally and mathematically inspired paper collage art. At the end of this whimsical tale, even the wolf has to admit that anything is possible!

Carl and the Meaning of Life

by

ISBN: 9780451474988

Publication Date: 2019-04-02

From the often Caldecott-buzzed Deborah Freedman, a sweet and funny story about finding your place in the world. Carl is an earthworm. He spends his days happily tunneling in the soil until a field mouse asks him a simple question that stops him short- "Why?" Carl's quest takes him on an adventure to meet all the animals of the forest, each of whom seems to know exactly what they were put on this earth to do, unlike the curious Carl. But it's not until the world around him has changed that Carl begins to realize everyone, no matter how small, makes a big difference just by being themselves.
Looking for a Great Book?
Welcome to the Library!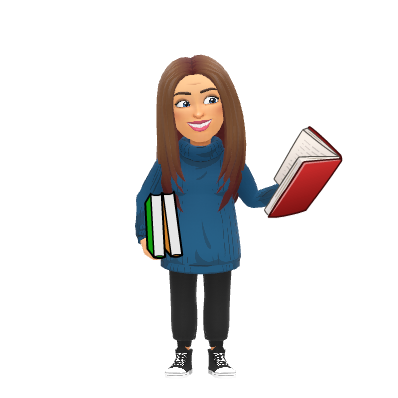 We hope you will stop by the Library at any time. The door is always open! E-mail us with any questions or requests. Are you looking for a book to support point of view, setting, or text features? We can help!
Kristina Johns, Library Teacher, johnsk@manheimcentral.org
Rachel Rohrer, Library Assistant, rohrerr@manheimcentral.org
Manheim Central Database Passwords
Sign into MC Google Docs to access our list of MC database usernames and passwords. If you have any questions, don't hesitate to ask.